upcoming event: landscaping day at roots church
Are you ready to put on your work gloves and bless Roots Church in Seattle?

We are sending a Go Team to do a one-day landscaping mission at Pastor Darvi Mack's new church to help them work on their large property with pruning, weeding, playground maintenance, and cleaning up.

This is such a great opportunity to meet other people at NWC as you spend the day together praying, working and talking!

The mission will take place on Saturday, August 20th @ 8am and will last all day. Roots Church is located in Whitecenter, South Seattle.

REGISTER HERE | Applications close August 2, 2022.

Rick and Lil Nagy are leading this Go Team. You can reach them at rickandlil86@gmail.com with any questions you might have.
Go TEAM hOMELESS OUTREACH
Homeless Mission
We provide warm clothing, blankets, food, water, over the counter medicines, prayer, and the gospel message to encourage the homeless people living on the streets in Tacoma and Federal way in order to develop lasting relationships; so we can be instrumental in helping them receive the healing they need and/or get off the streets. In order to accomplish our goal, we partner with local agencies who provide mental health serves, chemical dependency treatment, and housing for the homeless in Tacoma and Federal way.

Feeding the Hungry:
We prepare & serve meals in partnership with the Good Shepherd church in Federal way to the homeless and low income individuals. We also deliver meals that are left over to the homeless living on the street in Federal way.

Are you interested in knowing more about this ministry or do you want to volunteer? Please contact Sandra Little (sandralittle48@yahoo.com).
Samaritan Hands is a group of ladies who knit, crochet, and sew items to donate to local charities. They meet every other Tuesday afternoon at the church for fellowship, to discuss new projects and to pray over the items they made. Items are donated to the homeless, crisis pregnancy centers, local shelters and others. If you enjoy knitting, crocheting or sewing, please join Samaritan Hands. They are happy to help you learn a new skill and share materials and tools with you. Interested? Please contact Pat Wilson (wilsonbobpat@msn.com)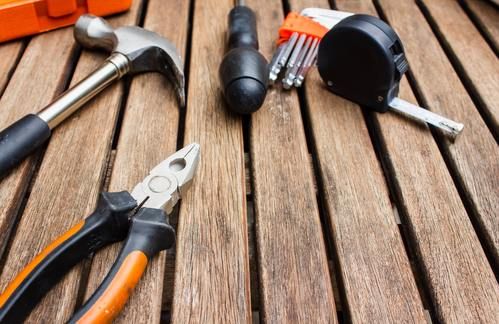 GO TEAM REModel & construction
Do you have experience in construction or remodeling? Or do you have a heart to learn in that area? For the past twenty years we have had a team that we called "Summer Mission" go on a mission for one week to do a makeover for a Foursquare Church in the Northwest District. We are giving this mission a new name, but the concept is the same. Use your skills or learn some new skills as work alongside others from our congregation. Through this we support a local church, make their building more functional and beautiful, so that they can be more effective in the ministry that they do to their congregation and their community. Interested in joining a Remodel & Construction Go Team? Contact Susanne Klovdahl (susanne.klovdahl@nwcfoursquare.org).
GO TEAM New Beginnings homes
We are partnering with New Beginnings Homes in Puyallup to minister to pregnant women and new moms who are living in group homes. Through a bible study, community meal, property clean up and other ways of serving this community we get to know the staff, mothers and children who live in the homes. Interested in volunteering? Contact susanne.klovdahl@nwcfoursquare.org
GO TEAM neighborhood prayer walk
You're invited to join a weekly prayer walk with our Missions department! This walk is to pray for our neighborhood and surrounding communities. We will meet in the church foyer at 9 am and after brief instructions, will prayer walk/drive for about 30-45 minutes. Then we will gather back in the foyer for reports and testimonies. Questions? Contact Dan Thompson at dnrthompson@gmail.com.